Exceptional core cover at
the heart of every policy.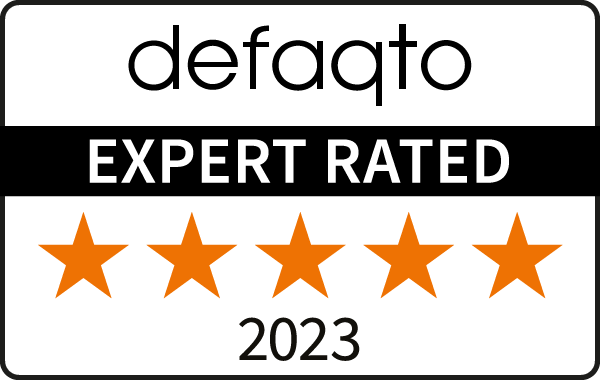 COVER SUMMARY
Every Health+ policy is built around exceptional core cover that has been designed to provide your clients with fast access to the best possible treatment.
The core cover shown below can be enhanced by using our cover options.
Unlimited in-patient & day-patient treatment
Our core cover never limits in-patient and day-patient treatment. Any treatment is made available for as long as it's needed.
Complete cancer cover
Cancer may be your client's biggest fear - so we take it seriously. Every Health+ member has cover for all stages of cancer, including access to the latest drugs and treatments.
Out-patient surgery
Covers members for out-patient surgical procedures performed by a specialist.
Private ambulance
Sometimes patients still need nursing once they leave hospital. So, if required, home nursing is made available to in-patients & day-patients following treatment.
Home nursing
When it's essential that an in-patient or day-patient has medical treatment whilst they travel to, between or from hospital we'll provide a private road ambulance.
Parental accommodation
If your client's children require treatment in hospital, it can be a worrying time, so they can stay with their child (up to age 18) for as long as it takes.
Post-operative physiotherapy
Often it can take more than surgery to get members back on their feet. If that's the case our core cover will provide up to three sessions of post-operative out-patient physiotherapy following in-patient, day-patient or out-patient surgery.
NHS cash benefit
If it's easier for members to have free in-patient treatment under the NHS and the treatment would be covered under your policy, we'll pay out £150 per night for up to 30 nights.
What is this type of insurance?
This insurance is designed to provide quick access to private healthcare in the UK, for acute conditions that are likely to respond to treatment.
Who is covered?
All applicants must live in England, Scotland, Wales or Northern Ireland. 
What are their obligations?
Members must take reasonable care to answer any questions asked about them or any other insured person when they take out this policy or make a claim
Members should check their Policy Documents to make sure they have the cover they expect, and should review cover regularly
Claims must be authorised by us before members go ahead with any consultations, tests or treatment
Members must pay the premiums when required
In the event of a claim, members must pay any annual excess stated in their Policy Certificate
Members must inform us if any of their personal details change.
When and how do they pay?
Members can pay premiums monthly by Direct Debit or annually by either Direct Debit or debit or credit card.
When does the cover start and end?
From the start date shown on the Policy Certificate. It will last for a period of 12 months, unless cancelled by a member or us at an earlier date and is renewable annually.
How do they cancel the contract?
Members can cancel at any time. If they cancel within 30 days from the start date, provided no claims have been made, they will receive a full refund of the premium.
Policy exclusions
Alcohol, drug or substance abuse
Convalescence & rehabilitation
Cosmetic and plastic surgery, bariatric and weight loss surgery
Deliberate self-inflicted injury or suicide attempt
Emergency treatment, until your consultant has decided you can transfer to private facilities and you have authorisation from us
Experimental treatment
Learning and developmental disorders
Major organ transplants
Mental & psychological treatment (unless the policy includes the mental health benefit add-on)
Out-patient drugs, dressings and medical aids
Pre-existing conditions – subject to underwriting type
Pregnancy and fertility
Preventative screening procedures, treatment & tests
Professional sports injuries
Renal dialysis
Self-elected treatments
Sex change / gender re-assignment
Sight, hearing or dental disorders
Treatment by your GP, optician or dentist
Treatments in nursing homes
Treatment or monitoring of ongoing, recurrent and long term conditions (also known as 'chronic conditions').
Cover restrictions
If there is an excess on the policy, this will be deducted from the eligible treatment costs for each person, each policy year
Members may have a choice of hospitals or specialists that they can use, depending on the treatment option they select
We publish a fee schedule, which sets out the maximum fees we will pay specialists for the treatment they provide
Some cover options may be excluded or limited based on the choices members make.
A guide to your cover options
Discover how you can enhance the core benefits and shape the policy to your clients' needs and budget perfectly.
Literature
Well worth a read.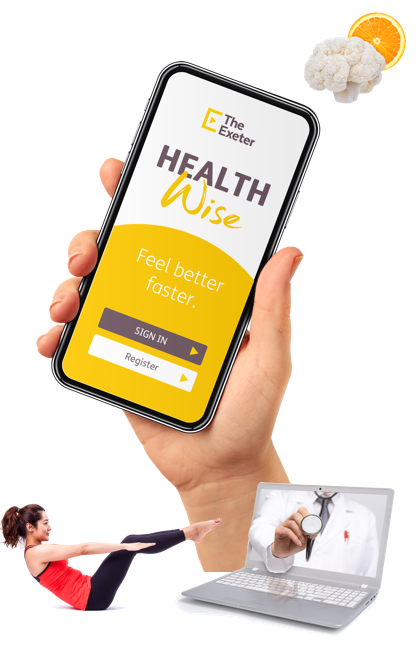 Plus all Health+ members also get access to:

The free members app that provides quick and convenient medical advice and treatments through smartphone or tablet and can be accessed from anywhere in the world.
Remote GP appointments
Second medical opinion
Physiotherapy 
Mental health support
Registered dietitian consultations
Lifestyle and nutrition consultations
Discover more